Who We Are
We promote clean technology innovation in Asia and Africa to serve the needs of the current and future generations in a sustainable manner. We work with development financial institutions, international consultancies, think tanks and impact investors to facilitate the flow of capital to green and environmentally safe businesses.
History
In 1999, the World Resources Institute established its pioneering New Ventures project to serve as a hub of environmental entrepreneurship providing business development services to environmentally-focused small and medium enterprises (SMEs) in emerging markets. By the end of 2012, WRI concluded its role as coordinator with the New Ventures local centers having built strong, distinct programs in six countries namely Brazil, China, India, Indonesia and Mexico.
Since 2012 Regain Paradise Research Consulting Pvt. Ltd. has been promoting the New Ventures work in India and has established partnerships with adelphi and DOEN Foundation, as well as strengthening its partnership with WRI. We have also expanded our geographical footprint outside India to work in East Africa and South East Asia.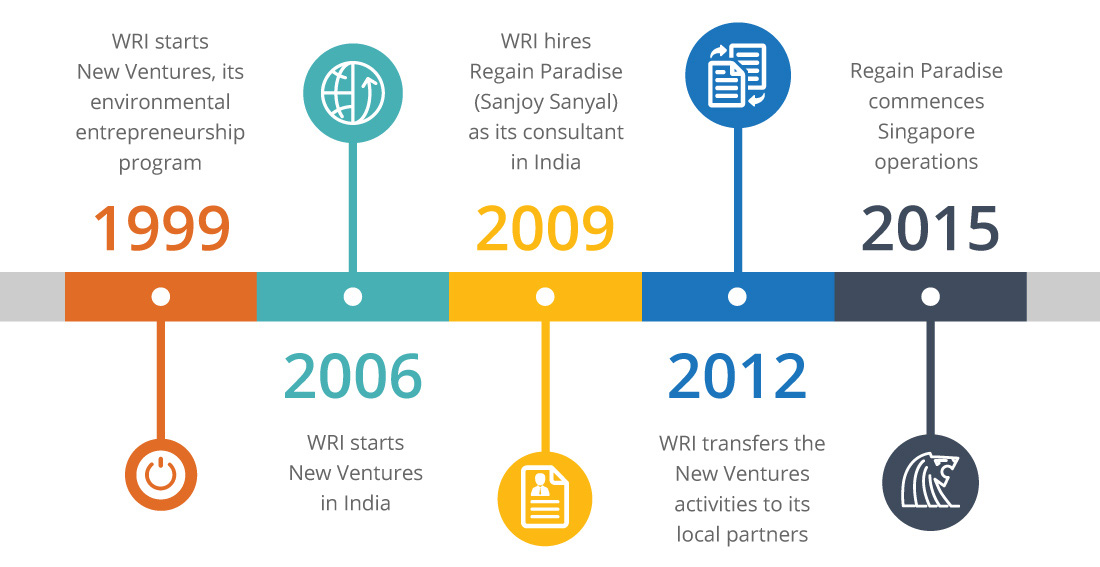 ---
---
---