Our team
Sanjoy Sanyal
Sanjoy has about 25 years of experience in finance and entrepreneurship. He has consulted for the World Resources Institute, the world's leading think tank in the area of environment and development and led the New Ventures program in India, aimed at helping early stage green entrepreneurs raise capital. He is also a Senior Associate at adelphi, the leading Berlin based think tank and sustainability consulting firm. Before founding Regain Paradise, Sanjoy was part of the management team at SumTotal Systems, a global leader in Talent Management software, where he managed services delivery out of India. As an entrepreneur, he has co-founded and run Aesthetic Technologies, an e-learning content provider. In addition, Sanjoy has worked at ITC Classic Finance Ltd. and ICICI Ltd. where he evaluated credit risk and managed debt and equity syndication for project financing. Sanjoy has a Post Graduate Diploma in Management from the Indian Institute of Management, Calcutta and a Bachelor of Technology degree from the Indian Institute of Technology, Kharagpur.
---
Ajay Karkhanis
Ajay Karkhanis has close to 30 years of diverse experience in project engineering and management, innovation management, business strategy, corporate finance and entrepreneurship. At Regain Paradise, he provides business acceleration services for clean energy enterprises. He is also the founder of a boutique management consulting firm where his focus is to enable Indian enterprises in developing sustainable competitive advantage and managing growth.
Ajay previously worked with ICICI Limited in project finance and appraisal across multiple industry sectors including chemicals and petrochemicals, synthetic fiber, textiles and automobiles. At ICICI, he handled a US$ 50 million line from the World Bank for pollution control and waste management and co-established ICICI's Business Consultancy division. He began his career with a project engineering company.
Ajay has a degree in Chemical Engineering and a Masters in Chemistry from BITS Pilani and a MBA (Finance) from Symbiosis Institute of Business Management, Pune. He has also attended training programs conducted at the Harvard Business School and Stern Business School.
---
Ashok Rout
Ashok has about 26 years of experience in the financial services industry with experience across investment and underwriting. He has experience in managing proprietary investments in Singapore and has worked for more than a decade in investment banking, syndicating equity and debt for energy and utility sectors projects in the ASEAN and China markets with CLSA Global Emerging Markets and BNP Paribas. In South Asia, he has been the Chief Operating Officer at Bombay Stock Exchange and Singapore Mercantile Exchange and briefly the South Asia Head of Compliance at ICAP plc., the world's largest Inter-Dealer Broker. He began his career at ICICI Ltd., where he was responsible for appraisal and financing of projects in the services sector.
Ashok has served as Independent Director on the Boards of Bank of India Shareholding Ltd., Indian Clearing Corporation Ltd. and Central Depository Services Ltd. He was also a Working Committee Member of the Asian Federation of Exchanges (AOSEF) in Tokyo and a Trustee of Investor Protection Fund in India.
Ashok has a Post Graduate Diploma in Management from the Indian Institute of Management, Bangalore and a Bachelor of Technology degree from the Indian Institute of Technology, Kharagpur.
---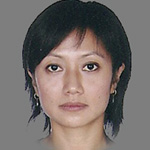 Feli Visco
Feli has about 8 years of experience across technology business development, carbon emission trading and clean energy access. With Regain Paradise, Feli has supported the marketing of the KfW SIDBI Innovation Finance Programme. She has been responsible for managing public relations activities for the companies supported under the programme and also worked with intellectual property consultants for the development of learning material on Intellectual Property Rights. In the New Ventures clean energy access body of work at Regain Paradise, Feli is responsible for driving research in energy access business models in Asia and Africa, analyzing impact investments in the sector and assisting in the workshops.
Feli also has on the ground experience in energy access. She has successfully electrified a remote rural hamlet in Arunachal Pradesh using micro hydro. It was the first crowd funded energy access project in India. Feli has an MBA from IIT Delhi and a Bachelor of Engineering degree in Computer Science from VTU, Karnataka.